We here at FITA are always looking for ways to get new (and good) music to you. Every week we'll be curating the sickest mashups for your listening pleasure. Want us to check out your mashup, drop us a track.

If you want to try a more direct approach you can hit me @ghgoodmusic via twitter.


I just got back from a crazy weekend in Brooklyn and Manhattan and I can't wait to get back on the ball with the latest installment of Mashup Mondays. Headlining this week's impressive line up is the ever impressive Hood Internet with their new mixtape, Trillwave 2. The tape features a really chill vibe and as you'd expect the mashups are top quality.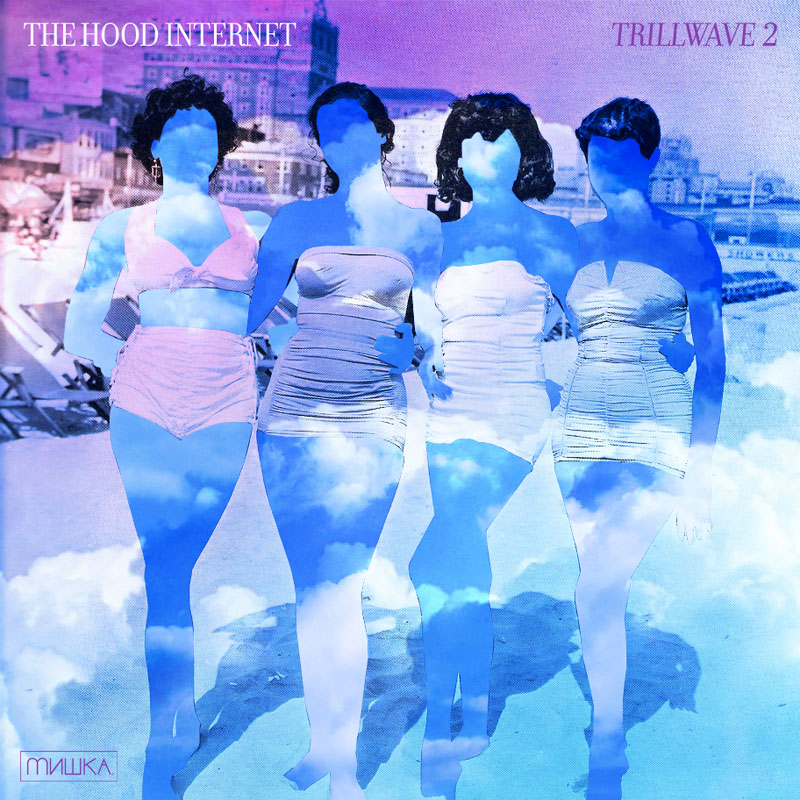 The Hood Internet – Trillwave 2 by Мишка Bloglin
Tracklist
1. Lil Wayne x Rick Ross x Com Truise – Slow John
2. Sean Kingston x Nicki Minaj x Stewrat – Dutty Disagreements
3. R. Kelly x Wisin & Yandel x Baths – Maximal Burns
4. Raekwon x Method Man x Ghostface Killah x Twin Sister – Wu Daydream
5. Drake x Rick Ross x Holy Other x Supreme Cuts – Touch One
6. Das Racist x Cults – Go Hahahaha
7. Lupe Fiasco x Handsome Furs – The People Serve On
8. Young Chris x Bibio – Anything Philly
9. Lil B x Gold Panda – Real You
10. Fabolous x Washed Out – Eyes Be Killin Em
11. John Blu x Gonzales – Theme From Yo Booty
12. YG x Millionyoung – Sentimental Boot
13. Drake x Grum – Someday We'll Find Your Love
14. Nicki Minaj x Hercules And Love Affair – Moment 4 Leonora
15. The Cataracs x The Pack x Boards Of Canada – Blueberry Cycling
16. Big Sean x Chris Brown x Man Man – Last Knuckle
17. Raekwon x Ghostface Killah x Destroyer – Kaputting It Up
18. Arcade Fire x Blondie – Sprawl Of Glass
19. Eric B & Rakim x Clark – Don't Sweat The Tednique
20. Warren G x Nate Dogg x Toro Y Moi – Still Regulating
21. Dom x Gucci Mane x Usher – Stranger In America
22. Empire Of The Sun x Wild Nothing – Walking In Chinatown
23. Felt (Slug & Murs) x Caribou – Sun Chewed Up
24. M.I.A. x Sufjan Stevens – I XXXOed
25. Broken Social Scene x Twista x The Legendary Traxster – All Wetter
Next up is 3Lau's newest offering, Inspired By Rehab, with Amy Winehouse, Matisse & Sadko and Cee-Lo on deck.
Inspired By Rehab (Matisse & Sadko feat. Amy & Cee Lo)

The third feature is brought to us by DJ White Lotus artfully combining The Verve with Kanye West and Nas for some soulful earcandy.
Kanye West featuring Nas – We Major (Bitter Sweet Symphony DJ White Lotus Mashup)

DJ Trademark dropped his latest mixtape, The Victory Lap, not too long ago and here's the continuous mix for your listening pleasure.
The Victory Lap (Continuous Mix) by deejaytrademark
The round-up, as usual, is no less impressive. Let's jump in.
John Dahlback vs Empire Of The Sun-Walking On A Pyramid (Eduardo José Mashup)

Funkin Matt vs. RHCP, Peter Gelderblom & Manuel de la Mare – Waiting 4 Anywhere (Bruce Kable Summer Mashup)

Taylor's Beach House (Taylor Swift x Sex Ray Vision) – Yoni

Whos Your Daddy (ft. Madeon) – DJ Change

The College 1, 2 Step – Ridgewood Social Club

Money To Hello – Fresh Marmalade

Sweet John (Terry Urban Mashup)

Suicidal Thoughts Runaway – DJ White Lotus

Mashup-Germany – Amy

Get Em' High (Big Gigantic Remix) – Download

A Mobbin Man (Terry Urban Mashup)